Description
It´s not really a tour, but a stroll with a friend through Vallarta´s most iconic neighborhoods. 
​You´ll find out what´s in and what´s out, snap a photo of Banderas Bay, learn which bus to take, where the best deals in town are or what to do after a beach day. Or maybe you will have some Mexican coffee, witness tortilla making or eat a taco. 
Why not mark your favorite spots on your gps so you can visit back later on your trip?

Gather all the info you need to make your trip the best ever. No hustling, no wasting or making time, no shopping traps.
Experience Vallarta by the hand of a proud local.  

Highlights

Honest recommendations for Vallarta´s best restaurants and other unique cultural activities.

Useful info on transportation, currency, shopping, entertainment, legal issues and safety.

Beautiful landmark spots, such as Guadalupe Church, Gringo Gulch, Los Muertos Pier and the famous Malecon. Mountain, river, beach. All in one.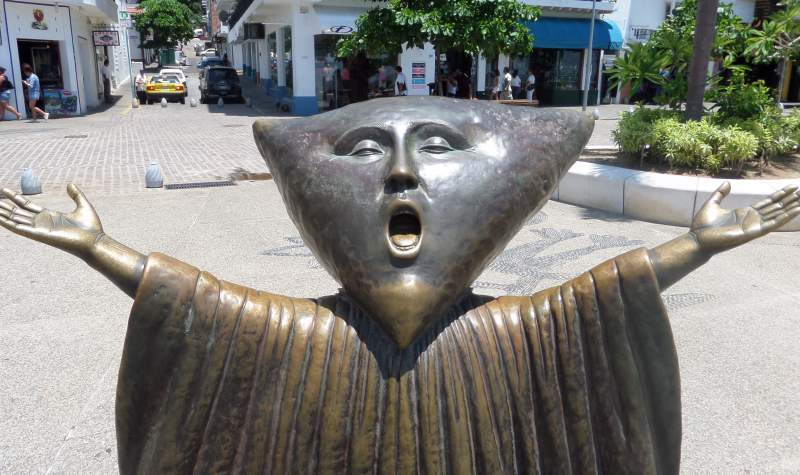 How long
It´s 3-4 hours and about 4 miles, give or take.
How much
You Pay What You Want.
At the end of the stroll, if you are happy, you contribute with the amount per person (in pesos or dollars) you feel is right. We will make sure you feel it's worth every penny. 
Reservations are made on the honor system. You are making an honest commitment to attend a limited capacity group. 
Where
We meet at Vallarta´s Food Park & Gastro Bar, located on the city´s main avenue, in front of Villa del Palmar Hotel. Then we bus into downtown and walk from there.


So...
Select a date above an reserve your spot!
Or contact us at welovevallarta@gmail.com if you would like to request a private tour.
*Walks do not operate in dangerous or severe weather. 

Strolls may also be canceled in rare emergency situations. 

2017-07-16 14:00:00 UTC
About Eventbrite:11094794697
No information provided.