Amargosa Gun Show July 29th & 30th, 2017
Description
Amargosa Gun Show

July 29th & 30th, 2017
Is alway held on the last weekend in April, July, October and January each year.
Admission and parking is FREE…
Only Guns, Supplies, Ammo and Gear…
Trade booth space 10 x 10 $200 or 8′ table $100 (Fee covers both days)

Dates & Times:
July 29th & 30th, 2017
Saturday & Sunday
8am to 3pm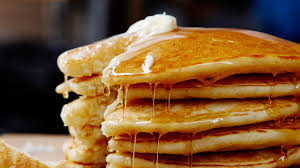 Large 8" plus Pancakes for $1 ea from 8am to 11am both days.
Location:
Amargosa Community Center
821 Farm Road
Amargosa Valley, NV 89020
For more information, please call/text 775.482.4420
Summer Dawn – Executive Director
M. Kameron Hawkins – Founder & Chairman
Amargosa Gun Show, Amargosa Valley Insider (Monthly Magazine) and the Nye County Chamber of Commerce are all services of the International Outdoors Chamber of Commerce.
Managed by Today's Chamber, LLC
2017-07-29 15:00:00 UTC
About Eventbrite:8317254066
No information provided.
821 Farm Road
Amargosa Community Center